WALLS OF KANO 3PM NEWMARKET
Walls of Kano has been very consistent this season. Very happy with him. It's a good race for him today. The distance is much better this time round than going seven furlongs, so I think he's got a very solid chance.

TALBOT 445PM NEWMARKET
Talbot, I am excited to step him up to one mile today and I think he'll have a very good chance, strong form this year and consistent.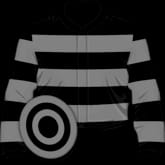 CENTURION SONG 520PM NEWMARKET
Centurion song was very unlucky last time at Windsor, when he was brought down. He recovered from that quickly, and I'm excited to get him out again today. I think the bigger track will do him good for his confidence on this start. He is working very well and he is consistent.